THE SPIRIT
The world is full of words. What the world needs is attitude.
We're very hungry (and folish enought) for making ideas happen. Because we're keen on making
the world a better place throught commitment, creativity and human enterpreneur-/leadership.
We're inspired by our daily tasks and issues, by interactions, the internet of things,
travelling, art, music, typography, literature, photography, film, food and many
other super things in life…
…and the less super things in life inspire us to find better or new ways and things.
The Happy Factory working engagement is respectful, friendly, open minded,
curious, loyal, honest, and straightforward.
THE PURPOSE
Team work makes the dream work!
We're all about Entrepreneurship and Human Leadership.
Managers get things done. Enterpreneurs make things happen.
We're provocative and challenging.
We're all very ambicious – vertically AND intrinsic, circular –
and we're not afraid to take responsibility.
We're comitted to purpose and identify with our
customers tasks, partner engagements and collaborations.
We're radical optimists. We never lose, we learn.
We believe that winning teams excel at failing fast, learning fast, and fixing fast.
The Happy Factory is not about ideas only.
It's about making ideas happen.
ONE for ALL. ALL for ONE.
 The Happy Factory Team is actually a bunch of independent, experienced
and successful enterpreneurs or leaders out of different fields.
As Happy Factory we're our Enterpreneur clients its Intrapreneurs offering services, knowledge,
our network, and skills portfolio.
All of us know what it takes to run an own business.
We live Enterpreneurship.
We have experience in local and international working/business environments.
We are covering different languages, cultural backgrounds and different business cultures.
Our Team covers Soft- and Hard Skills like
Corperate Strategy,  Marketing and Communications, Sales, Grafic Design, Imagery, IT/IoT,
Human Rescources, Organisation Managment, Process Management,
Sustainable Supply Management, Quality Control Management,
and Coaching.
And last, but not least, we got a Team with expertise in the legal and financial stuff.

Responsive Service
No matter what task or medium, rest assured your project is in best hands...
All it needs
Your individual need matters most, and needs tailored solutions. We make sure you get them.

Intuitive Options
Our intuitive options allow you to easily plan and customize your steps
Interfaces Matter
Options are useless without a clear understanding of what they do. We include intuitive, easy to use solutions that suite your budget… Beautiful Imagery
Images tell a story, share a feeling and reveal information wonderfully
Images Tell A Story
Rest assure we will incorporate beautiful imagery into your project so it stands out to the world. And let you shine…
Meet A Representative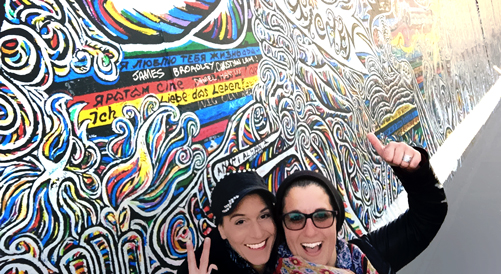 The world is full of words.
What the world needs is attitude…
The founders of the Happy Factory are representing the Happy Factory Contributor Teams. And that's kind of your comprehensive coverage. You're always communicating with the people in charge. It guarantees you that all parties involved communicate smooth and efficient. And be ensured this guarantee also covers highly effective professional task/team coordination.
We Are CreACTive
Happy Factory is our passion. We're all about to explore, experience, travel, learn, grow, build, create, achieve and succeed with sustainable values. Be assured we know what the needs, budget limits and other challanges for start-ups, small and medium businesses are.
We Have Intuition
We believe in collaboration and sharing information to gain the best result for you and your clients. You know what makes your clients happy, we know how to tell them that you know what makes them happy. The Happy Factory team is about: One for All. And all for YOU!
We Are Determined
We're determined to find the best solution for your needs and we believe in using the right tools to get the right solutions for you. Let's say we offer tailor made service that makes you and your budget happy. Do what makes you happy and let us take care of the rest.